How to use podcasts in your content marketing campaign?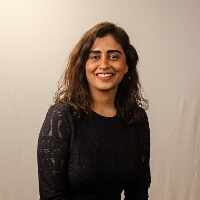 Podcasts have finally earned their long-awaited due. Today, they are not just an audience favorite but are seen as a lucrative content channel for brands. The multiple benefits of the medium, ranging from high levels of deep engagement to brand affinity, among others, have marketers sitting up and taking notice.
But is simply exploiting the medium enough? Including podcasts in the content marketing pie isn't where the buck stops. Podcasts won't magically increase the popularity of a brand's content overnight. You need to understand podcasts to embrace them and explore their full potential as part of any content marketing campaign. A few tips to keep in mind when choosing podcasts as part of your content strategy:
Capitalize on media creativity
Podcasts are an extremely flexible and creative medium. There is no one size fits all. Brands need to find their unique voice based on their purpose and use the medium to fully explore the possibilities. Consider how to seamlessly integrate your brand values ​​into content.
Copycat podcasts are often notoriously seen to fail. As you explore the medium, keep in mind that simple, easily decipherable content is what wins at the end of the day.
Focus on content experience
The listener experience is the lifeline of the podcast. No matter how ingenious an idea is, it all depends on how listeners react to it. First, make sure your podcast is easy to hear. Exceptional audio quality, clear language, and an engaging and enjoyable overall listening experience are necessary to ensure you don't lose listeners right from the start. Focus on imaginative storytelling and draw a picture with spoken content. Content structure and tone should match not only your brand personality, but also the style of your audience. If they like it, they will continue to listen to it.
Reuse Popular Assets
To create a seamless content marketing campaign, a range of diverse content assets is confusing. Borrowing heavily from your already popular assets and expanding them is a great way to gain fans! For example, if you already have a great talk show, you can use a podcast as an extension to discuss "behind the scenes" or "trivia"! This way your campaign is cohesive and you don't need to invest in creating a whole new universe of content. Audio is a great content companion to your existing assets. If you are a leadership brand and have a book on young leadership, consider starting a podcast in which you interview up-and-coming and promising leaders. The possibilities are limitless.
Collaborate, Collaborate and Collaborate
Cross-promotion and cross-collaboration will not only help with positioning, but also attract listeners looking for similar style content. If you're a health and wellness brand, consider hiring credible health experts with a great social media presence. Cross-promote a wellness campaign through your podcast and their social media channels. Create a win-win situation for your collaborator and your audience, who get multi-level engagement that also works for your brand. Consider incorporating and collaborating with unique and relevant personalities, stories, concepts, and other content mediums to create unique yet relevant content assets.
END OF ARTICLE