'nextGen easyJet' is ready to take off, as a new marketing campaign signals a new era for the brand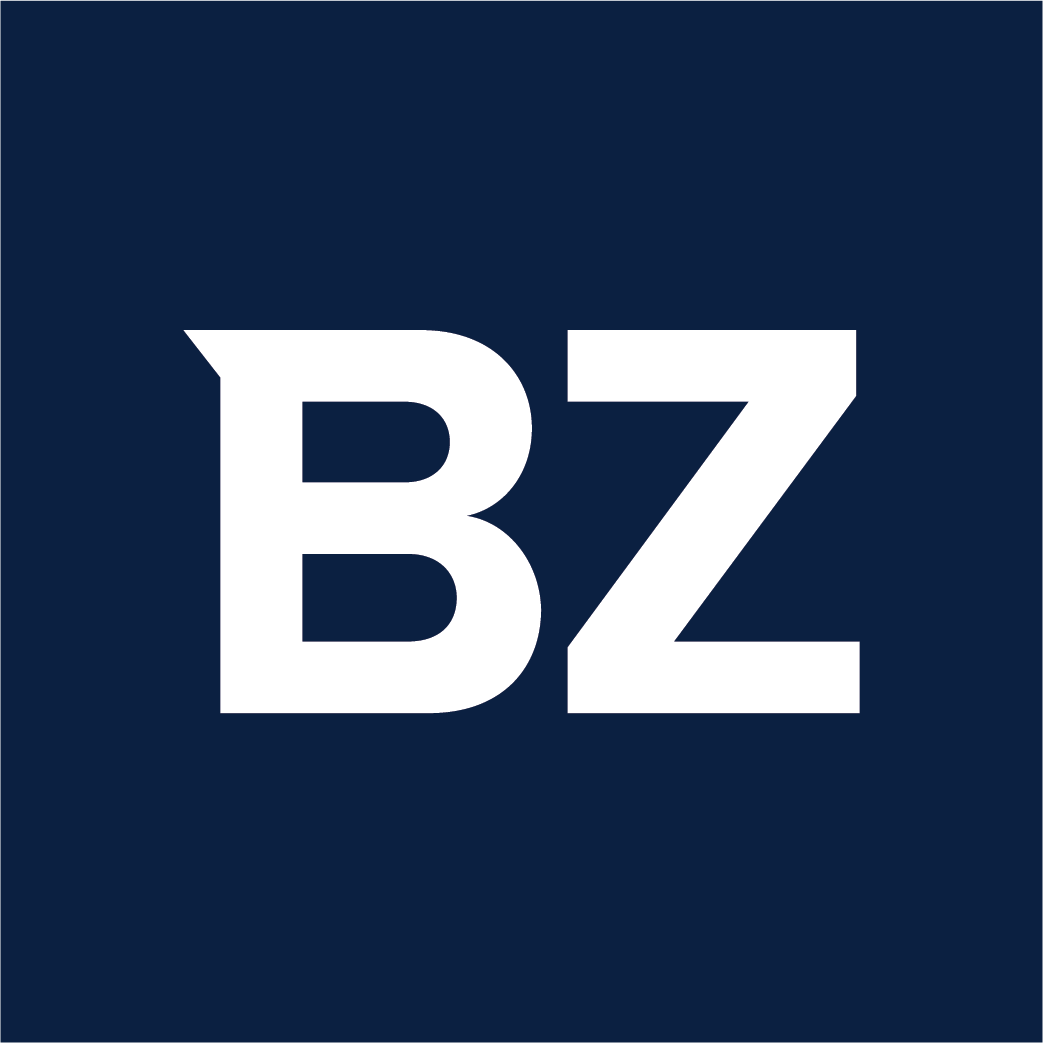 'nextGen easyJet'

relaunches the brand identity of Europe's leading airline
A new integrated brand campaign will launch from this month, featuring a 60-inch film for TV to inspire holidaymakers to rediscover Europe in this post-pandemic era of travel
easyJet threw 'nextGen easyJet,' a new integrated brand campaign designed to inspire vacationers and welcome customers in the air. Designed by the reference creative agency, VCCP London, marks the airline's first new pan-European campaign since the start of the pandemic. The campaign includes TV ads, print, social and digital executions across the UK and major markets in Europe.
As Europe opens up, signaling a return to unrestricted travel, the brand's new direction was inspired by jet-setters' desire to experience Europe and make up for lost time. 'nextGen easyJet' sets out the brand's ambition to inspire travel and all it has to offer, while showing that easyJet is back, better than ever, and pioneering the next generation of travel for all.
easyJet is pioneering the democratization of travel and beyond its famously low fares, it continues to challenge itself and the industry to pioneer positive change, be it championing diversity and inclusion for its employees and customers, or leading the way in aviation decarbonization ambitions.. Now, 'nextGen easyJet' will launch the airline on a new journey that is not only easy and affordable, but one that champions and acts on the values ​​its customers share – and with it, engage with conscious consumers who are passionate about the depth of experiences that the has to offer.
'nextGen easyJet' connects customers to the people they love, new and diverse cultures and unforgettable experiences, while continuing to lead initiatives for greater inclusion in the industry and moving towards a zero-emissions future, providing its customers a world of possibilities – not just flights.
At the heart of the new campaign is a 60-inch montage film, capturing the magical spirit of the holidays, which will go live in the UK on March 25, 2022. Directed by Nick Ball, who has worked on campaigns such as 'For When It's Time' for Extra and 'Money Calm Bull' for Money Supermarket. The fantasy film opens with easyJet's cabin crew leading a 'herd' of passengers down a runway. With their help, passengers prepare for take off, accelerating across the tarmac for takeoff, physically flying to their dream destinations.The playful story culminates with the appearance of an easyJet plane, the pilots guiding the flight into the sunset sun and unveiling the hero's slogan; 'nextGen easyJet'.
The campaign highlights easyJet's continued work as the only major European airline to offset carbon emissions from the fuel used on all its flights at no extra cost to customers, as it works alongside partners in the industry to accelerate the development of zero-emissions technologies, as well as its commitment to championing greater diversity and inclusion for the aviation industry.
Richard Sherwood, easyJet's Chief Customer and Marketing Officer says:
"easyJet has always been restless. Since our inception, we have been a disruptor and we continue to challenge ourselves and the industry to ask ourselves, "what's next?" More than ever, consumers are looking for brands they trust and share the same values ​​with, and while we see there is pent-up demand to travel across Europe, many are keen to make up for lost time and enjoy all the experiences travel has to offer, people don't want to travel at all costs.
"Consumers want to know they are traveling with a safe and responsible company that advocates and takes action to lead the way with environmental, social and inclusive initiatives that drive positive change for our planet and our communities, for its employees and customers. – it's nextGen easyJet. .
"Through our new brand identity, we want to empower customers with the knowledge and choices to achieve their aspirations as next-generation travelers, working towards a future where it's possible to fly without leaving a footprint. creating an inclusive and diverse business that will shape nextGen travel, while keeping vacations easy and affordable for our customers and the communities we serve.
"We look forward to bringing customers with us on this next journey, where the possibilities are endless."
David Masterman, Creative Director VCCP added:
"There aren't many things we've missed more than traveling in the past two years. Its importance has never been so evident. easyJet is doing amazing things with a view to the future and this campaign is how we will talk about those things."
Support the 'nextGen easyJet' easyJet's campaign film has also revamped its visual brand identity in a nod to this new era. Designed to disrupt the aviation category and cement its recognizable brand personality, easyJet's new visual world follows a 'cyan bias' whereby all key assets across social, OOH, press, CRM and easyJet-owned channels will display now contrasting blue and orange tones, synonymous with the easyJet brand, allowing the 'nextGen easyJet' public to feel part of the new easyJet experience.
The fully integrated pan-European brand campaign will launch on TV and AV, OLV, VOD, social and Display in the UK from Friday 25th March 2022, with all media buying and planning undertaken by OMD, and following in the main European countries. markets including France, Italy, Germany and Switzerland.
For further information please contact the easyJet press office on 01582 525252, log on www.easyJet.com or follow @easyJet_Press
· watch the movie
· Download pictures
About easyJet
easyJet is Europe's leading airline offering a unique and winning combination of the best route network connecting Europe's major airports, with great fares and friendly service.
easyJet flies more of Europe's most popular routes than any other airline and carried more than 96 million passengers in 2019, including more than 16 million traveling for business. The airline has more than 300 aircraft on nearly 1,000 routes to more than 150 airports in 35 countries. Over 300 million Europeans live within an hour's drive of an easyJet airport.
easyJet aims to be a good corporate citizen, employing locally contracted people in eight countries across Europe, in full compliance with national laws and recognizing their unions. The airline supports several local charities and has partnered with UNICEF which has raised over £14million for the most vulnerable children since its inception in 2012.
The airline takes sustainability seriously and is committed to achieving net zero carbon emissions by 2050. Working with partners including Airbus, Rolls-Royce, Cranfield Aerospace Solutions and Wright Electric, easyJet is striving accelerate the development of zero-emission aircraft. Technology. In the meantime, the airline offsets the carbon emissions of the fuel used for all its flights, at no additional cost to its customers, and only supports projects certified by Gold Standard or Verified Carbon Standard, internationally recognized certification systems. In addition, easyJet continues to renew its fleet, operates efficiently and aims to fill most of its seats. Since 2000, over a 20-year period, the airline has reduced its carbon emissions per passenger per kilometer by more than a third, and aims to reduce them further.
Innovation is in easyJet's DNA – from its launch over 25 years ago, easyJet has changed the way people travel to today where the airline leads the industry in digital, Web, technical and operational innovations to make travel easier and more affordable for its passengers.
About VCCP
VCCP is an integrated international communications agency, founded in 2002 on the principles of simplicity, collaboration, non-preciousness and integration around ideas rather than channels.
We are the challenger agency for challenger brands and transform the fortunes of our clients by challenging and disrupting the categories in which they operate.
With offices in London, Madrid, New York, Prague, San Francisco, Shanghai, Singapore and Sydney, VCCP produces award-winning work for clients including Walkers, O2, comparethemarket.com, easyJet, Domino's, Canon and Cadbury.
Campaign Credits
CAMPAIGN TITLE: nextGen easyJet
CUSTOMER: easy Jet
ADVERTISING AGENCY: VCCP
CREATIVE DIRECTOR: David Masterman
SENIOR EDITOR: Pip Bishop
SENIOR ART DIRECTOR: Chris Hodgkiss
PRODUCING AGENCY: Alessia Small
PLANNER: Stefan Siedentopf
BUSINESS MANAGER: Olivia Packshaw
ACCOUNT TEAM: Emma Harvey and Poppy Brookes
DESIGNER: Tom Loach
MEDIA BUYING AGENCY: OMD
MEDIA PLANNER: WCO
PRODUCER: Blink
DIRECTOR: Nick Ball
DOP: Seamus McGarvey
PRODUCER: Ewan Brown
PUBLISHER: Leo King at Stich Editing
EDITING ASSISTANT: Luke Anderson at Stitch Editing
VFX POST-PRODUCTION COMPANY: Switzerland
COLORIST: Matthieu Toullet at The Mill London
FINISHING: Loredana Gangemi at The Mill London
POST-PRODUCTION PRODUCER: Edwin Elkington at The Mill London
SOUND DESIGNER: Ben Gulvin at Wave
MUSIC COMPANY: Finger Music
COMMERCIAL AFFAIRS: Alexia Collin
—WebWireID286975 —